www.znajdejezyk.pl (I find the language) site closed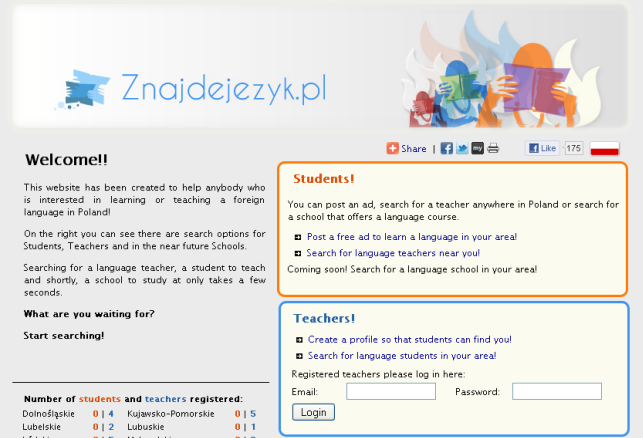 Language site for teachers, students and schools in Poland. Full content management for teachers who can register, edit their profiles with online forms and offer their services. Schools can also register their details on the sites database in the same way. These are searchable by students who can also register and contact them via the site.

A unique feature is that students can choose, the day of week and time of day, they would like lessons and teachers also register when they are available to give lessons, this can then be used in the search to match the two to a convenient time. Also the search feature is quite complex taking eight different factors into account for example the fees their looking to pay and their experience in the language. Obviously the match of these criteria required advanced sql queries, which also had to be fast.